HOW OUR CERTIFICATION TRACKER SYSTEM WORKS
TRAINING DATABASE BASICS
Qualification Station is a specialized training certification system that easily organizes and manages all of your employees' training records in one convenient place. As an employer, you can quickly identify and track your employees' training needs without having to cross-reference multiple spreadsheets.
Your employees are issued an individual Hard Hat Sticker or ID Card that, when scanned, opens to a listing of all uploaded certifications for that employee. Each certification is a live link to a color image of the employee's certificate or training record.
Image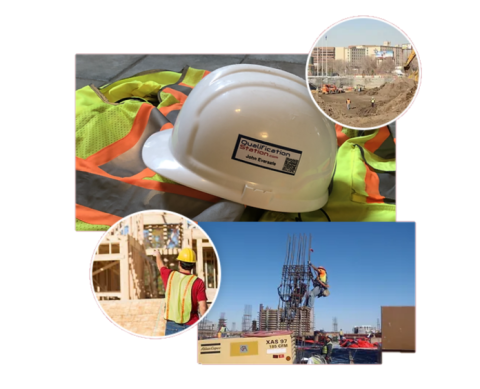 ABOUT QUALIFICATION STATION
WOMAN-OWNED SMALL BUSINESS
We started our certification database software in 2014 as a convenient way for our safety clients to easily store and find training records.
Learn more about our women-owned company by visiting our About Us page.