Certification Tracking for General Contractors
Tracking safety training records for every employee who works for the general contractor and subcontractors is simpler than you ever imagined with Qualification Station! Our certification software allows you to manage each employees' OSHA certificates, training records, and certification expirations all in one easy-to-use database.
Tracking training records using multiple spreadsheets, files, and databases can be frustrating and confusing. Due to poor record-keeping, some general contractors and subcontractors employees carry expired certifications without even realizing it! Our training record software provides a central database to store and find training records for each member of your team. With Qualification Station, each general contractor's complete profile, training records, and certification expirations are available to easily reference at any time.
Tracking Training Records with Qualification Station
After signing up with Qualification Station, each member of your general contractor team will receive a personalized Hard Hat Sticker or ID Card with a scannable QR code. Each unique QR code links to a full contractor profile, complete with a color photograph, OSHA certificate, training records, and a complete certifications list.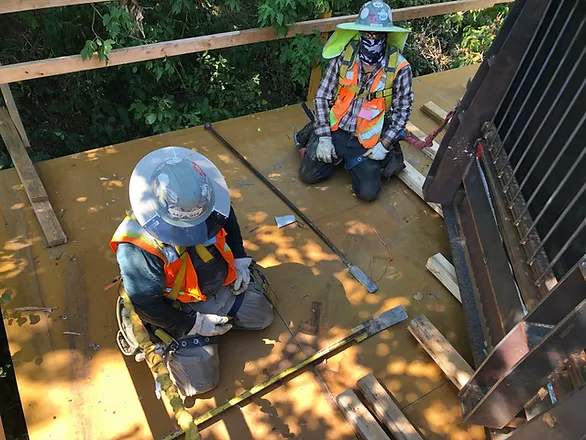 Using Qualification Station costs significantly less than other certification tracking databases. For each new worker/member you add to our system, you simply pay a one-time low rate for materials we print for you. Like, QR Code Stickers and/or ID Card. Visit our pricing page for more details.
PRICING
Get Started With Our Easy-To-Use Certification Tracker!
If you are ready to learn more about our general contractor certification database, start by filling out our contact form with some basic details about your business. One of our experts will personally touch base with you to assist with setup and training materials. Soon after, you will receive ID cards or hardhat stickers in the mail for each member of your general contractor team.
Enjoy the ease of organization with Qualification Station! Contact us today to learn more or to get started!
SIGN UP NOW!